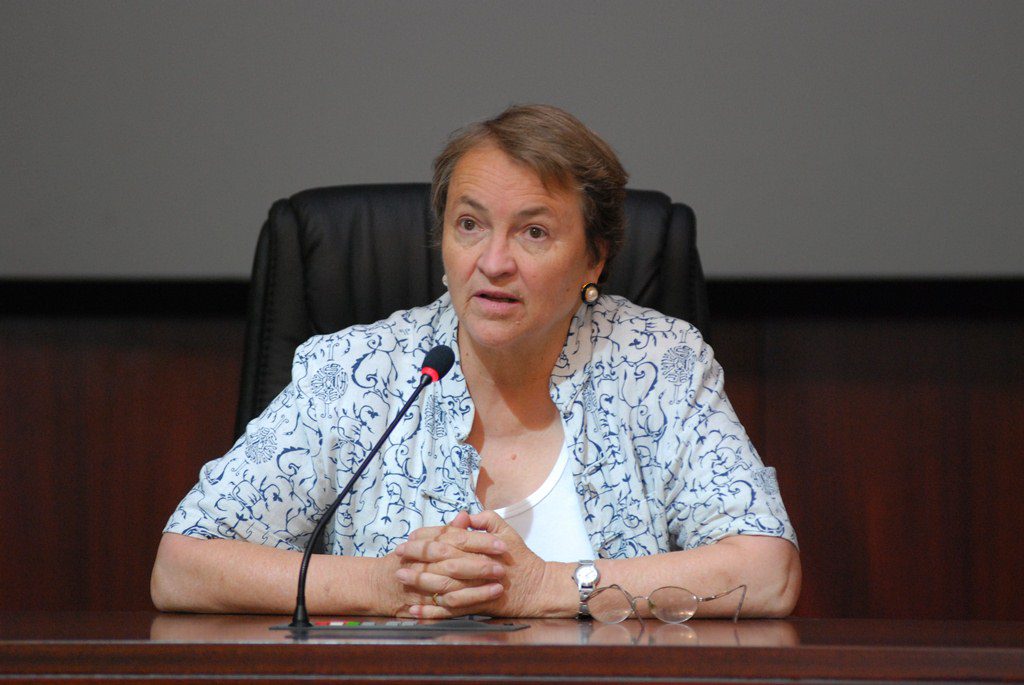 Anne Lonsdale, CBE, MA, was President of New Hall (now Murray Edwards College), Cambridge University from 1996-2008. She was Pro-Vice-Chancellor of the University from 1998 – 2003 and a Deputy Vice-Chancellor till 2008. She studied Classics and Chinese Language and Literature at Oxford and taught Chinese Literature there. She later became Director for External Relations at Oxford and, from 1993, the Secretary-General of the Central European University in Budapest, Prague and Warsaw, and has worked on university management and governance issues in Europe, America, China, Africa and the Middle East.
She is currently Deputy High Steward of Cambridge University and Chair of CARA (Council for Assisting Refugee Academics) in the UK. She is also a Trustee of the European Humanities University, in Vilnius (after its closure by President Lukashenko in Minsk in 2004), and the Founding Provost of Nazarbayev University, Kazakhstan.
In 2012-2014 Anne Lonsdale served as a member of CSS International Advisory Board. Starting from 2014 she is the member of CSS Board.