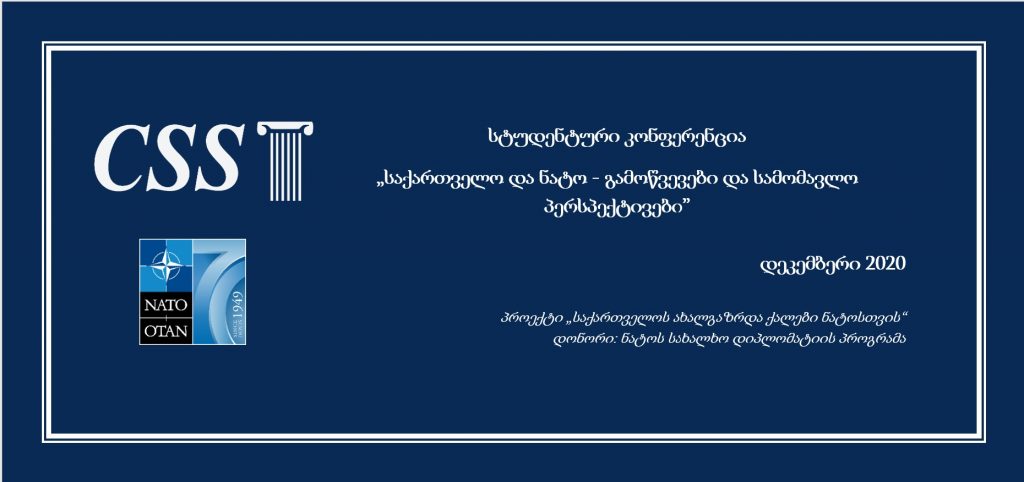 Organizer: Center for Social Sciences
Date: 23-24 December 2020
Language: Panels – Georgian; Keynote – English
Venue: Conference will be conducted online and will be livestream through CSS Facebook page
Donor: NATO Public Diplomacy Programme
On 23-24 December, 2020 Center for Social Sciences organizes a student conference "Georgia and NATO – Challenges and Future Perspectives" within the project framework "Georgian Young Women for NATO" with the financial support of NATO Public Diplomacy Programme.
Students from different public and private universities of Georgia will take part in the conference. The Keynote Speech will be made by Ms. Despina Afentouli from the NATO Public Diplomacy Programme.