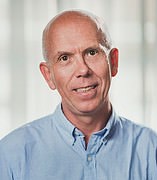 Member of Board of CSS
Bio: Attila Melegh is a sociologist, economist and historian. He has taught in the United States, Russia, Georgia and Hungary. He is also an associate professor at Corvinus University, Budapest, senior researcher at the Demographic Research Institute. Beside the comparative-historical analysis of international migration and population discourses, he also does research on the role of global hierarchies in Eastern European transformations utilizing postcolonial criticism.
He has published extensively and among other publications he is the author of the book: On the East/West Slope. Globalization, Nationalism, Racism and Discourses on Central and Eastern Europe, New York-Budapest: CEU Press, 2006. He is the president of the European Network in Universal and Global History and he is a founder/director of Karl Polanyi Research Center for Global Social Studies at Corvinus University.